The Old Sod Society & Ottawa Contra Dance Present: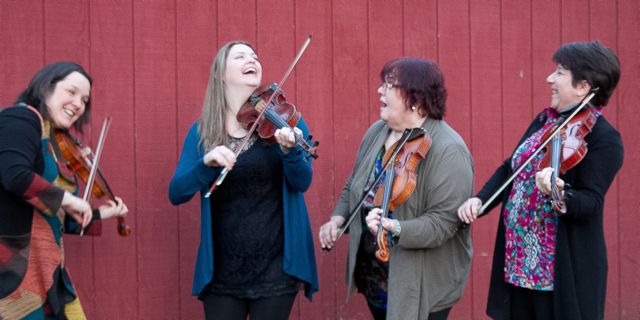 PANACHE



Tuesday July 29th 7:30pm

(doors open at 7pm)


Rosemount Community Hall

41 Rosemount Ave. Ottawa




Panache Quartet is Cape Breton fiddler Andrea Beaton, Franco-Américaine fiddler Donna Hebert, Southern style fiddler Jane Rothfield and Québécoise fiddler Véronique Plasse. What happens when you put these fierce musicians together? Lively reels, dancing jigs, soulful waltzes and airs, great playing and great singing! Listening to Panache is like watching art being made at the moment of inspiration! These ladies spark off of one another, with arrangements, counter melodies, harmonies, rhythms, and musical improvisation-the result is something NEW and EXCITING and FUN!!
Tickets: $15 advance, $18 at the door

Please bring your emailed Paypal receipt or other identification to the door. No paper tickets are issued. A list of advance purchasers and number of tickets paid for will be at the door.